'Strength and safety through knowledge' a simple statement that epitomises the philosophy of all PS5 training programmes.
R.E.A.C.T Tactical Solutions was established in 2002 as the training arm of PS5.
It was formed specifically to develop the R.E.A.C.T training system and deliver the R.E.A.C.T training programmes to law enforcement agencies, government bodies and the corporate sector. The R.E.A.C.T system has been officially recognised as a major breakthrough and unique method of teaching. The system's flexibility enables it to dovetail into clients' existing training regimes. However, bespoke training programmes and courses can be developed to address specific areas of concern for the end user. All the company's instructors have been hand picked for their specialist backgrounds and extensive experience in delivering training at the highest levels. The principle of the R.E.A.C.T system is to follow a logical thought process. The word R.E.A.C.T is used as an acronym to illustrate how to immediately Recognise a potential threat, Evaluate its seriousness, consider the Alternatives available and Concentrate on the physical and mental tactical solution to Terminate a problem. R.E.A.C.T Tactical Solutions training protocols carry nationally and internationally recognised accreditations.
PS5 R.E.A.C.T TRAINING

For more information on any of the above please click on the pdf icon

››

››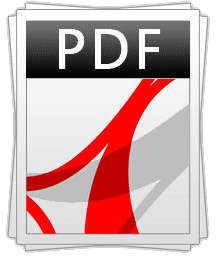 PS5 Limited
Nemus House
32 London Road
Hazel Grove
Cheshire
SK7 4AH
United Kingdom
Tel: +44 (0)845 123 2772
Fax: +44 (0)845 123 2775
Email: steve@ps5.com










PS5 - DEDICATED TO MAKING A SERIOUS CONTRIBUTION TO PROTECTING CITIZENS WORLDWIDE

PS5 Website © 2020 Designed & produced by PS5